Regular price
Sale price
€33,95 EUR
Unit price
per
Sale
Sold out
White sage and notes of fresh sea salt.
Patrick Church and I have been collaborating for a few years. Ever since we've been collaborating on ideas for both his tour experience as well as giving back to the community from which he comes. As I learned more about him, I found out that he is deeply inspired by Basquiat and all things related, so it seemed only natural team up with Patrick Church, a sensational artist and fashion designer with similar influences. After working with Patrick, we decided on the designs you see on the front-side of the candle.
The back of the candle has an explanation as to how we came up with the concept using a candle for causes as well as the scent it contains.
The charities we've chosen to send the profits of the candle sales to are:
https://www.herzenswuensche.de/
The candle can be purchased by clicking one of the images above.
We appreciate you taking the time to hear our story as well as to help those in need. Burn and be well- KC X FL
Share
Ingredients

WAX:
We purchase RAW materials and create a "proprietary" formula: it's nearly 100% soy wax, with a just touch of beeswax to elongate the burn time and give it a smooth-looking finish. Before burning any candle, make sure the ingredients work with your body.

OIL/RESIN:
The reason we include essential oil is because it's a plant's vital "essence" where energy is stored but also the most highly concentrated nutritional and therapeutic benefits reside. This contains chemical messengers that transmit information throughout the body like a normal medicine or prescription would do. We like to call them:Plant Friends with Benefits.
Burn Times

Our soy, slow burn candles are hand poured in West Hollywood.

Travel size approximate burn time: up to 15 hours

Full size approximate burn time: up to 40 hours

3 wick size approximate burn time: up to 60 hours

18 oz approximate burn time: up to 80 hours

Studio size approximate burn time: up to 120 hours
Care information

Flores Lane Candle Burning Tips

- Did you know that wax has a memory?

- Be sure to allow 4 hours for your first burn OR until the entire top layer of wax melted to maximize the life of your candle.

- Trim the wick to ¼ inch each time before burning.

- Place the candle on a stable, heat-resistant surface. This will also help prevent possible heat damage.

- Avoid fans, vents or direct access to air currents.

- Do not touch or move a burning candle.

- Extinguish the candle if the flame becomes too large. Let the candle cool, trim the wick before re-lighting.

- Always keep the candle within your sight.

- Make sure the candle is completely out before leaving the room.

- Use a candle snuffer to extinguish a candle.

- Never use water to extinguish a candle.
View full details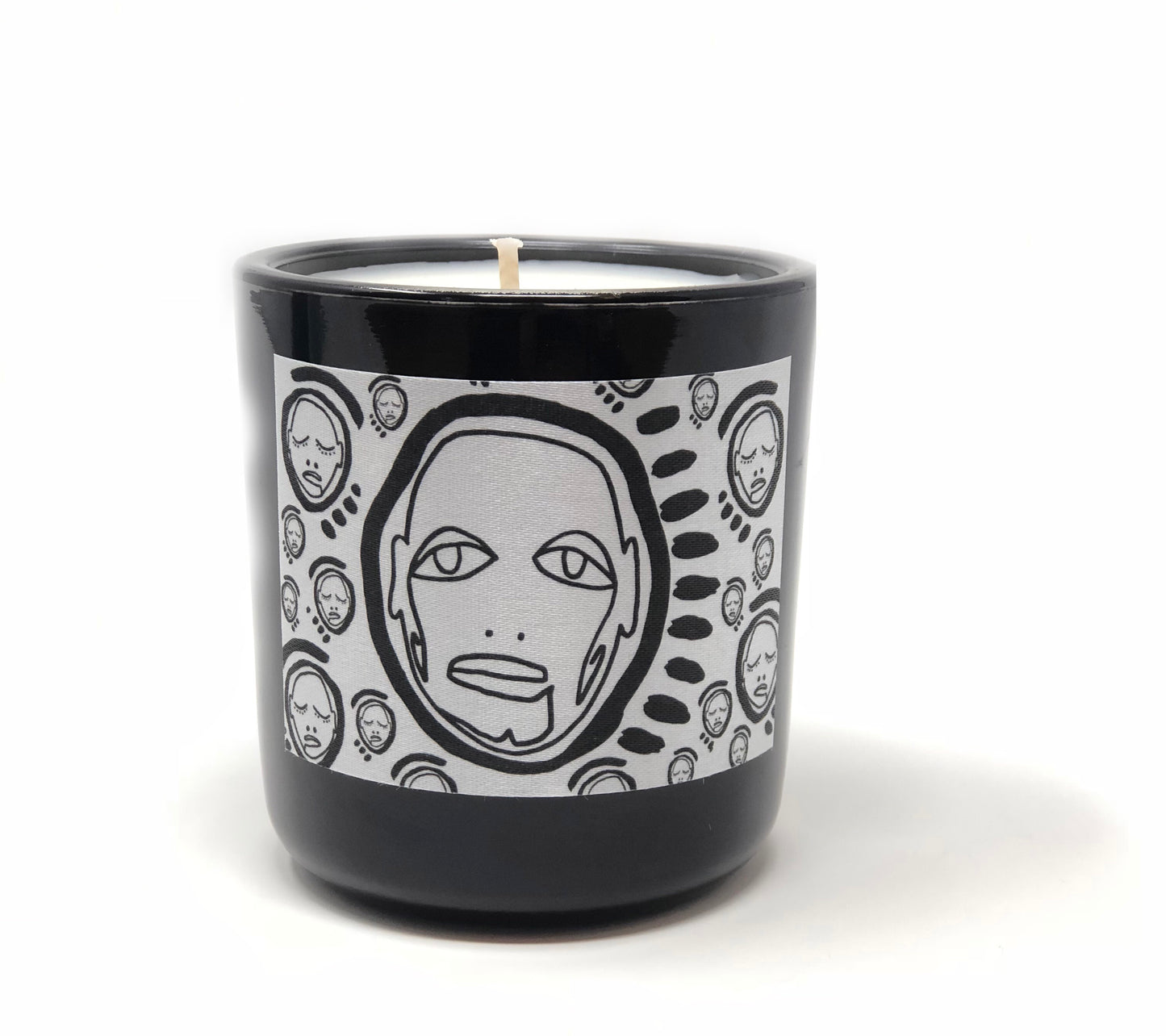 it's about the ingredients.
In 2010, I was diagnosed with late stage neurological Lyme disease and was unable to leave the house. One thing that always made me feel better was lighting candles. But upon researching the candle ingredients, I realized that I was burning petroleum, coal, & unknown fragrances..I decided to make my own with healthy ingredients.
read more